Summer Memories
August 6, 2012
A boiling, golden sun shines over us
as soon as we burst through the school doors: June,
the beginning of lazy days, ice cream, and no homework.
Rosy cheeks and beads of sweat dripping down our faces,
blonder hair and brighter eyes.
We sit on the beach,
sand in our toes,
seashells in a bucket,
and sunglasses on our heads.
The rolling, deep blue ocean
filled with laughing children,
surfers,
swimmers.
Summer is sweet
as July comes along,
hotter, causing us to crave delicious frozen treats.
Long nights spent with friends and family,
roasting marshmallows for s'mores,
and singing songs together.
Campfires are the most cozy,
crackling in the faint breeze of night
as we catch fireflies and admire their magical glows.
Perfection and happiness,
summer has it all.
August, the third and final month of this glorious season swings around,
sometimes faster than most of us want.
It still contains all the heat and beauty of June and July,
but hinted with the peaceful silence
before another year of school, work, and obligation.
The memories still float in our minds,
photographs framed on the walls,
and everlasting smiles.
Who could forget a summer like this?
Summer: my lovely escape.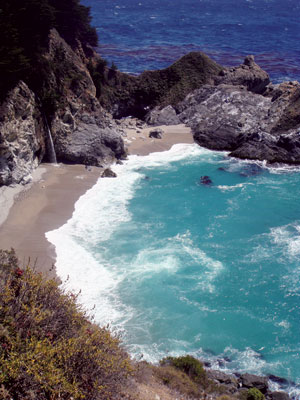 © Piper C.