The Reason for Life
August 7, 2012
Stop Hiding, Show yourself,
No one cares about appearances,
From the shade of your skin to the shape of your eyes.
You!...and You!..and You.
Do you look at someone and think of their color, their weight, or do you think of who they really are. Their personality, the soul within that loner of a body.
when you die will your looks stay with you?
Will they huh?
Are they worth dying over? Killing over?
Here's a story..........
A little girl once chopped off all her hair because she was called names at school, when it finally grew back, she did it again...
You ask why...
Well it's because of how humiliated she was when she was told she looked like the beast from Beauty and The Beast. The beast, the curls short and bending together covered in a mountain of frizz, behind all that hair was a shy, unspoken girl who had non but a few friends.
Yet a girl who was fake to all around her with her silky hair and clear complexion, I felt the green-eyed monster on my back.
I wonder as I look back on those days......
Why was I so timid, and scared of someone no better than myself, in any way but i was different in the way I looked. I was insecure.
Insecurities only get worse with the constant badgering and criticism being thrown at you,
Don't lock yourself away!
Don't Hide!
Be proud of what you have!
Shout it from the oceans and from sea to sea.
Say, I DONT CARE WHAT YOU THINK OF ME!
I am just going to be me!
Slowlt somewhere along the line this world changed we use to care of love, if you as a person but now all you see is a face.
You start Judging,
Pretty,
Ugly,
Fat,
Tall,
Short.
Take a look at yourself,
A good long look in the mirror would be good for you,
All you can focus on is the outside but I want you to look deeper, deeper than eyes could ever see before.
Now tell me after judging everyone else...
Are you perfect?
Do you have secrets?
I have one more story...
There is a girl at this very moment that was once weak and lost but now knows exactly who she is. She is strong. She is honest, But she is never going to be perfect.
No one is perfect,
She gets insecure,
She crys,
She gets scared,
She hides. But why?
Well because, you probably see her face everyday but notice it maybe once out of ten.
You don't realize how hard she tries just to catch you eye.
You're to blind to see she is sad or maybe mad or ecstatic with joy or filled with pure happiness.
A sister of mine once told me.... I DONT CARE!!! I admire that part of her the way she wears anything, sings randomly and is crazy but all of that is made up in the fact that she is diverse, A pain in the but yes but no one can even resemble her,
The power she has
Like a force of nature.
SO SHOUT!!!!!
CHANGE LIVES!!!!
TELL THE WORLD LOOK I AM HERE AND READY!!!!
GIVE ME YOUR BEST SHOT, I CAN HANDLE IT WHILE KEEPING STEADY!!!!!!!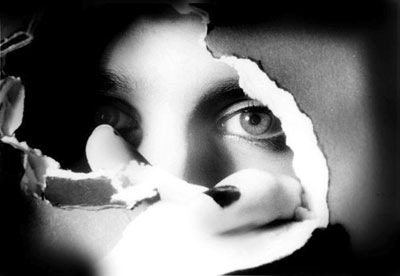 © Tabatha B., Peoria, IL