The Fluster
August 7, 2012
Challenges... I have them daily.
Every time I think everything is good....
Something changes...
Something happens....
Something dreadful....
Something blood curling, chilling...
I'm scared...
Scared I'l loose what I love...
Scared I wont make it...
Scared I cant...
Scared of him...
Scared of falling,
Failing,
Disappointing.
Too much comes too fast!
The universe throwing all its shots right at me,
Is it a test?
Did I pass?

..........
.....
...
.
It is all a trick to me,
A game that has to be won, but will be lost,
A sea I am drowning in.
A blizzard I am caught in.
A stray dog that I am.
I cannot keep up with the pace I am expected.
I am scared,
Every time I go home,
Every time I have to hear,
Hear that criticism,
See that face.
I shiver at the thought,
I wish he would change.
Become soothing, and caring...
But that's only in fairytales right?
No one has it, but I want it!
I want that care.
I want that attention.
.
I want that love.
Is it that hard to give?
All I want is for him to pretend.
Pretend he cares.
Maybe that he doesn't hate me every now and then.
I hate the negativity everyone has!
Why can't you just look on the bright side?
The fact you are alive.
Healthy.
Breathing.
And that I care...
Heartless is what you are becoming...
I feel bad for you.
Bad that you are so dumb you cannot see that I am trying.
Trying to impress you.
Trying to make you happy.
Trying to change.
Well use to try anyway.
I gave up on you a long time ago.
You should never have been anyone's dad.
Especially not mine!
So leave!
Stop threatening it!
Just grow some balls and do it!
If you truly don't care it should be easy!
Because well the truth is we are better off without you......
.........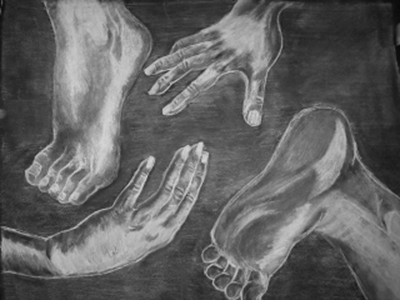 © Rachel U., Danbury, CT