Happening
August 5, 2012
She bends her fingers back, and they sit that way,
Teetering above a raw-sounding snap! For what amounts
to seconds, minutes, until shooting forward. Each

One a little longer than before. And she does this
By the fence of her neighbor's lawn. Clothed in
Coats of white-grass and earth like some secret

Initiation for a religion nobody ever heard of. Her body has
Adjusted nicely to the new terrain, teaching itself
To idle. She is the landscape's property. Not even breathing,

Yet still living as if some young boy had found her,
Idling in the grass, and decided to take her back with him
To wherever it is he came from.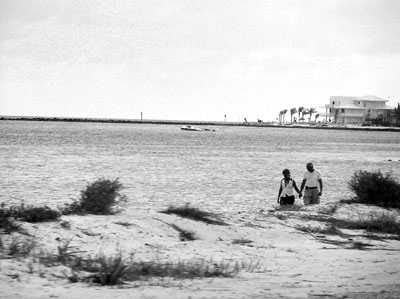 © Edgard B., Coral Springs, FL