One simple movement
August 26, 2012
Eyes so red they are blood shot for many nights crying.
Irrational fears coming to its brink
Stomaching twisting at everything not able to move
Heart pounding fast, heart breaking to a million pieces.
Wrists filled with scared and new skin breaking.
Hands held together
Head tilted up toward the sky
One simple note written with the best penmanship
All electronic devices turned off
One mind, one task.
No one to stop me from doing what I want.
In the end, it's all me no one else to show me the way.
They all say that there is a path you must follow,
What does that path look like? Is it the yellow brick road?
I want to jump off the path into the woods.
I want to stay hidden in my magical place.
One hand
One knife
One life
One chance.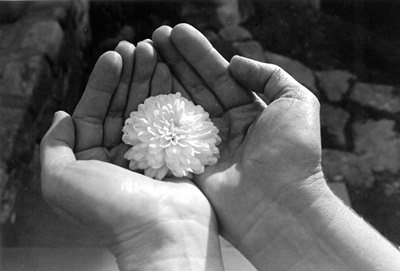 © Beth S., Marblehead, MA