Awake
September 5, 2012
you don't have to love me,

to me that word

is not deserving,

and you don't have to tell me

you love me

to make yourself

feel better as a person.

Love is a used up word

especially now a-days,

abused and missused it is.

it seems that love is just pain relived,

and within an un-selfish way

its never asking to borrow,

but always expecting to give.

Its choosing to die,

with that one person

who makes you live.



you see love is a word

that not many understand.

and maybe for them

its not meant to be understood,

but love was never meant

to be turned into what would,

or what could have been.

What you seen in the begining

you would have seen in the end.

because love was never meant

to change or bend,

love was once only a decision

to share a lifetime with an other being,

but now, love is barely breathing.

barely reaching, and it grows tired,

too easily, never breaking away peacefully,

creating more hate than love itself,

i guess thats why we put books on the shelve,

so young men and woman

can be reminded of thier roots,

in the fairytales when love was the only truth,

no matter what kept the two souls apart,

strength and persistance made it through.

thats why romeo and juliet killed there youth,

to prove a valid point to thier parents,

love is a definition that is incoherent.

but we're taught to run, to never share it.

to never grow from

what life portrays as mistakes,

we forget the fact that it might,

and it shall be fate.

but what am i to think,

my hearts too broken

for me to believe I'm awake.

love ended for me,

and it seems like all i did, was blink.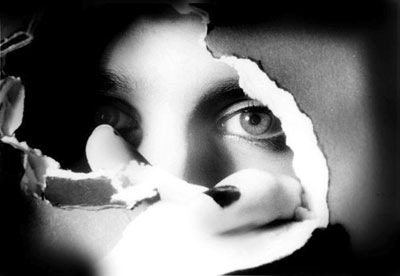 © Tabatha B., Peoria, IL