Ode to the Sky
September 13, 2012
No picture
Could ever capture the essence
Of thy secretive beauty.
The way you spiral & swirl
Reminds me of a freedom
That was lost on Earth
When battlemented castles
Were erected in an attempt to reach you,
And old maids and planters
Were put to work
On the pastoral fields
That once crowded their slopes with life.
But nothing can reach thy depth.
No building can scrape the surface of thy face.
Any dreamer that dares
Will slip through thy slithery grasp
Before their very last thought
Is swept away by fear.
Or thrill.
In a dream,
I'd carve you out of a square
And sweep it in a jar
And spend the rest my days
Observing thy every expression.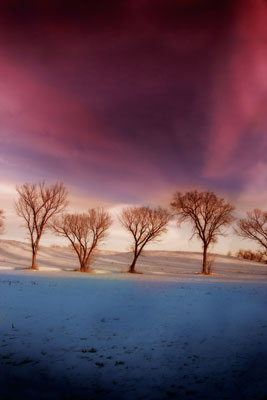 © Elizabeth H., San Bernardino, CA