She, and the Rest of Them
September 27, 2012
They say I can write with originality and style
But she writes with more originality and a more romantic, visionary style.
They say I can draw fantastically realistic portraits
But she draws with intensity and impeccability of each stroke of the pencil.

My heart aches for the passion found in their work
My mind longs for the cleverness and imaginative quality of their creations.

But I
I'm no more than the mediocre,
The masses of people that consider themselves talented but never seem to find a place
Among the greats. I just want to be heard.
I want my sound to escalate from a soft vibrate to a loud vibrant impact reverberating
In the ears and hearts and souls of others. Where it may linger
Beyond the audience of my own mind, I do not know.
For the audience is not my audience.
It is hers.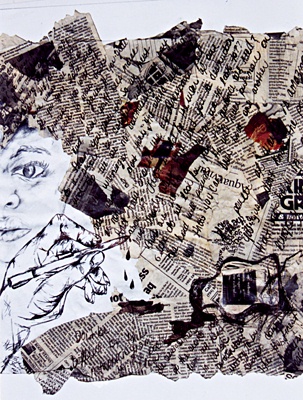 © Lashieta F., Kannapolis, NC