Children Of Clay
October 5, 2012
A free spirit with no mind to wonder,
we journey down a vaulted tunnel,
We are than captured and developed.
Crafted by DNA we are now embellished,
And in nine months time we are sworn,
through life journey we are born.

Born with eyes to see,
to capture, to memorize.
Creating deadly memories
to look back as adapted lies.

Born with ears to hear,
to listen, to remember.
burrowing a mind of imprisoned
Thoughts to dismember.

Born with feet to walk,
to run, to journey.
Crafted into wants and needs,
Which shun ignorance of ever learning.


Born with hands to clench,
To hold, to create.
Which learn to pinch,
scold and desecrate.

Our brain working in our head among,
Soaking like a sullen sponge;
Soaking the insidious premeditated Ideas of our surrogates.
Whether of monster or men we become this spieled sour experiment.
Caught in a room of enslavement,
They now call us babies.
Fortified like a road or a lane,
They give us a "well thought out" name.
Carrying bibles that speak of evil and sin,
they dress us in clothes that appeal to them.
Pink or blue, depending on your sex.
You grow to know, which colors to neglect.
They strap you down in belts
As they head to their Sunday cult
Strolling in your vessel, your eyes begin to jot notes,
Picking up the little visuals of life, and creations of the mind.
Tall pillars and clouds in the sky.
All reflecting the warming sun's rays.
A fish in the water, waiting to be flayed.

In a crowd with eyes you're dissected,
You come home, to play with blocks.
And you build. Only what you imagine.
But then again, you instill what's projected.
What you've picked up in premeditated notes,
And all along the way through the growth.

When you do what they think is wrong,
they punish you out of your kid,
Eventually being taught the ropes of what life is,
Or what your surrogates portray life to be.
You pick up everything that is seen,
You advance between what you're taught, and what you know.
Looking through the universe, knowing you're not alone.
Only known, as societies children of men.
You know not who you are, and to what you are destined.
You only know that you are your name,
And that is who your surrogates expect you to be.

You're taught hate, by depicted images and acts of violence.
Caught in a world where perfect kisses the back of your eye lids.
Through dreams you've developed fear, by the people who create monsters.
You become afraid of the dark, as it's always the mind that wonders.
Through the malicious evils that in life do hide,
We drowned in our repetitious history,
and then we are educated with lies.
Projections just like you run around on the playground,
Tunneled by laughs and fabled sounds,
Born into a hell of a mystery,
Categorized into monogamy and chivalry,
The children around you in different vintage,
Pick you up in mere eye image,
Through their mind where their thoughts soar,
They create you, projecting you even more.

They tell you what your wearing is ugly,
So you change, Walking away shrugging.
They tell you that your music is bogus,
So you no longer listen and you no longer focus.
They tell you that what you stand for is wrong,
So you choose to sit, inside believing the little lie that you're strong.
Believing this, because you survived it all.
But in the end, we fail to know the truth,
you're just another projection.
Growing up to believe that you are always you.
A lifeless lie that left you dismayed,
Never to tell you, you were
A mere child of clay.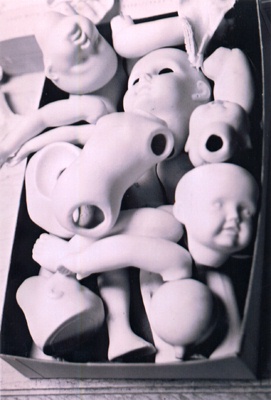 © Malorie M., Walkersville, MD