Hope-
October 7, 2012
She is a graceful girl of fifteen,
dressed in a silk dress and golden
slippers, embellished with

flower petals. Lifting the veil
of sorrow, she peeks out from beneath
the shadows, a shy smile turns
the corners of her mouth.
Her lips form a perfect "O," and she
blows a gentle cold breeze,
enjoying the crisp spring air.
She is dancing, soaring high into
the sky, her hair whipping past her,
tangled into knots, face bright
with crimson. Suddenly,
she twirls around in circles
and lands with a small thud.
Tinkling, hysterical laughter can be heard,
as she becomes dizzy with happiness.
The music stops, and she wearily
throws off her slippers, rinsing
them in the cold rushing waters of
the river, and bends her head
down with grace.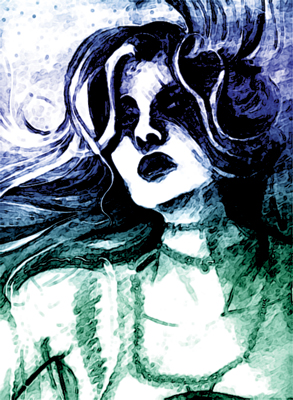 © Sindi J., Westminster, MD