Stars
October 8, 2012
"Good morning," I said to Orion,
as I left the high school heading east this morning,
and he didn't say anything
(or maybe he did and I couldn't hear)
but I swear he twinkled at me.
I head out to Legion and he disappears
under the streetlights
I plod up the hill and he's there,
falling a little bit behind me sometimes. Of course,
you can't expect an archer
to be able to run very far.
They don't train for this stuff, you know.
I fly down the hill behind the police station --
well, not fly, but you know what I mean --
and the current of the creek by the golf course
moves away in the dark like a thing
although I've noticed that before.
And when some mysterious figure appears on the sidewalk in front of me,
or in the yard of the apartment buildings as I pass,
Orion is there.
And as I approach the high school again,
from the north this time,
he's fading away of course.
But as I tell him, "Thanks,"
and disappear into the building,
he doesn't say anything
(or maybe he does and I can't hear)
but I could swear
he twinkles at me.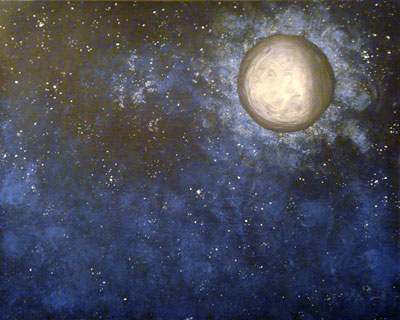 © Allison H., Vancouver, WA