9/17/2012
October 19, 2012
you feel different today.
some small thing is beginning
to warm in the air
and then fall flat between us.
your smile hangs in space
just a little too long and when it slips
away from you you are silent
for a conspicuous time.
flashes of teeth aren't enough for us anymore.

i can't bring myself to
reach out and touch you
as your ebbing heat beats
away from mine
but i feel the difference in the air
and when you next curve
your lips in my direction,
it is all i can do not to cover them
with my own and try to keep you safe.

my hands grow colder
with every minute i am not holding yours.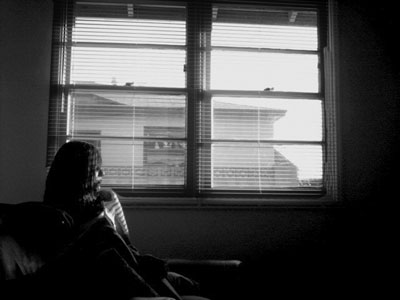 © Roxana R., Tustin, CA