In only a Second
October 22, 2012
Do you know what you manage to do to me?
And in only a second.
You make me sweat.
You give me joy.
You bring out my happiness.
You make me forget my fears
You make me love my world
If only for that moment
You make me forget my troubles
In only a second with you
You clear my mind
You make me want to make you happy
I envy
You and your simple beauty
The way you sit and are all that matters in my world
The fact that I've known you so short
Yet can say this all about you
In but a second you make my heart beat
Faster and faster
Making me happy
And nervous
And mellow
And relaxed
And eager
And sad
And excited
And pleading
And watchful
And so much
Eager to be with you
To know your thoughts
To be comfortable in every way
Because of the way you make me feel
Having me heart beat 1000 times in a second
When I think of me and you...
I see happiness
Sitting in the midst of beauty and being a contributor
Without you I see a shadow
A shadow of what could've been
One that I know well
From experience
But in a second
You run all this through my head
And I sit and smile at your face
For now that's all I need
When you talk and my hope grows my heart sprouts 1000 butterfly
That flutter in my stomach giving me an indelible pride in the beauty we hold together
And when I have doubt its an icy grip squeezing and contracting my heart until all that matters seeps slowly out
You see because with you.....
Its only the extremes
You mean so much that it kills not to know
When we talk my world is bright
When I sit and think of you my world is simplistic
And happy
Me happy
Me and you happy.
And all of it, in only a second.
One second
You set my world anew
A second...
In only a second..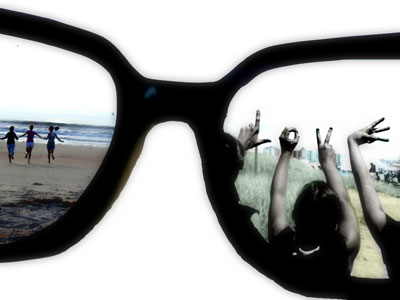 © Christina G., Bedford, NH