Nobody
October 20, 2012
I sit alone watching,
As you pass by me,
I sit alone waiting
Waiting for someone to say, "Hi!"

I watch as people stare at me,
I see their sneers,
I watch as you walk by,
And I cry

Oh, if only someone would talk to me!
I wish I was dead,
For I hate going thorugh this.
I wish this as you pass by.

I peek around the corner and see,
You smiling at me.
You walk over and say hello,

But what you don't know,
Is that I need someone like you
Everyone needs a shoulder to cry on, too

So now I'm not a nobody,
I'm someone just like you,
So when you see someone alone,
Go up to them and say, hello!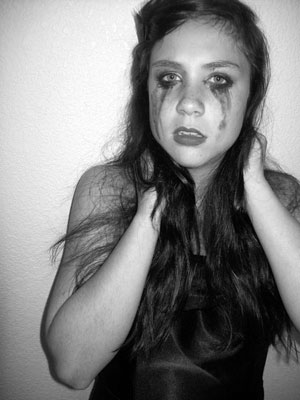 © Tiana D., Monument, CO