Nostalgia
October 25, 2012
You remember the good old days?

When we ran and ran further until out of breath
Full of life, panting-sweating
Falling; for gravity was a friend
The earth a next door neighbor
Climbing on trees and through bushes
Scraping knees and picking berries
The cherry tree in front of
my house seemed to be mine
Yes mine alone!
Yet I shared with my brothers and my brother's friends and some neighbors and their neighbors as well
Playing with cats – who would think they were dirty?!
Playing with leaves and playing with snow
Getting wet and getting cold, I'd go numb
We went home laughing out loud
Showing off our teeth and candy-dyed tongues
Swirling and stomping and slipping in slippers awaiting my frosty feet
Hot cocoa in cups I could barley hold
Burning my taste buddys
and the walls of my throat
Fulfilling
My heart dancing waiting to race
Again and again
Playing with food and blankets
Annoying my brothers …
(get out, this is our room!)
Crying out loud
To savor some candy
Again and again
If I shared, they would let me back in.
I would save my allowance to buy the world – ICE CREAM,
Dripping on my hands - sticking to my pants - being scolded by mum.
Again and again
Getting excited by some frog crossing the street
And apples falling in my hands
And clouds looking like clouds….
I went to bed
in an apocalyptic protest _
The day never had enough hours
And I slept and dreamt
Fulfilling
Waking up my eyelashes became wings
Ready to carry my eyes
To see my world
My cherry tree out doors
And I jumped out of bed,
like that frog from that street
Exciting myself and living
Reliving
Again and again


You remember those good old days?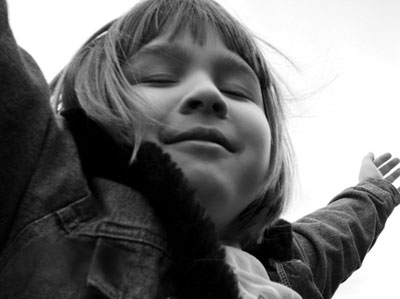 © Morgan C., Fridley, MN