Feet on the Ground
October 28, 2012
I know that I can conceal myself
behind library bookshelves and sheet music
all through my messy adolescence
just to avoid embarrassment or hurt,
but hiding won't keep me grounded or happy;
that kind of mentality won't
place the trivial events of my life into perspective.
I won't spend these years building walls
and setting fire to the bridges I once established
with friends and former strangers alike.
I'm not aiming to impress or charm anybody
with a pageant-winning personality
that I obviously don't have.
I'd like to look back one day and know
that I'd made the best of the most
experimental years of my life.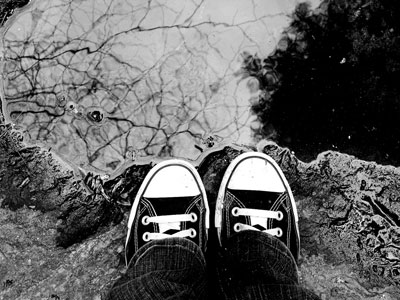 © Michelle B., Blairsville, GA