Too Early?
November 23, 2012
How early is too early?
I don't want to be too early.
But then again, I don't want to be too late.
Eight letters, three words, and one heart
Beating like a native drum because
His eyes reflect the stars and
I don't want to become blinded and miss my chance at saying
Eight letters and three words.

Months behind us, hours of laughter and it only takes two seconds to say something so powerful
His starry eyes will widen and he'll choke on his own spit and
I think it's too early.
But how early is too early?
How late is too late?

Eight letters, three words and two seconds
Nothing is more beautiful than the tension in the air--
Except maybe the way his teeth show when he smiles
And the stars reflecting in his blue eyes
And he says I'm gorgeous?
Judges would pick him over me any day
Unless the stars in his eyes blinded them, too.

Two seconds, darling, two seconds.
What can you say in two seconds that will kick the wind out of you
Just like in middle school when you played dodge ball in the gym?

Is it too early?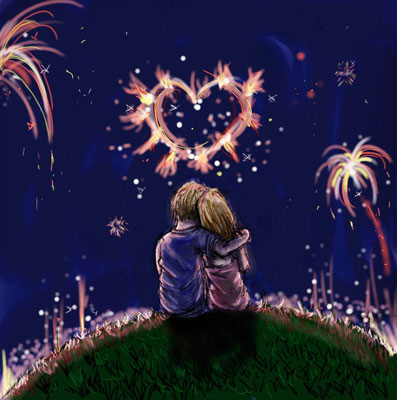 © Carissa G., Aberdeen, WA