Diamond
MAG
December 3, 2012
You defined me as a diamond:
flawless and pure,
Materializing to the world you're so set
and secure.
Implicating that I was a person completely overt,
Like a sparkling stone dropped in the dirt.
Well, this idea needs to be diverted,
and reasserted,
Because diamonds are coated in mud
before they're converted.
See, you could never take me for me,
All you wanted was the three C's to depict my quality,
Like clarity – but I made sure you couldn't see through me.
Color – 'cause I put some into your world
the way you preferred,
And finally Cut you out of my life
as if you never occurred.
But I would rather be imperfect, in
mud puddles I'd linger
Than be cut, picked apart, then wrapped around your finger.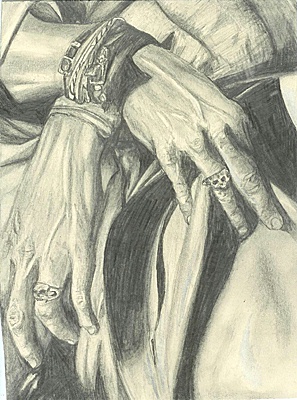 © Angela K., Kansasville, WI