The Pianist's Piano
December 3, 2012
The piano cries your story- she can barely stand.
And although her keys are chipped and fragile,
She's unlocked your clenched up hand.
A hand holding secrets- secrets held denied,
Until the Piano takes your hand in nurture,
Promising a guide.
But the two will cry forever:
Melodies finally freed.
The Piano has always known she's the only one you need.
Because she will note your crescendos,
Make sure your playing doesn't stall,
Singing the world has much to offer,
But it doesn't have it all.
So you finally leave the silenced world,
Caress those brittle, broken keys,
Because when you leave the world for her, is when you meet your ease.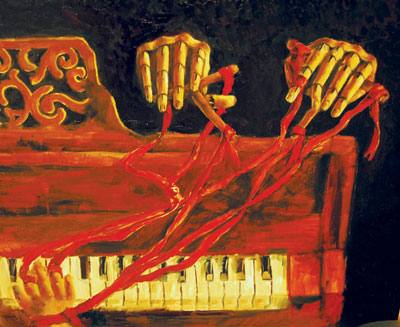 © Bonnie S., Fremont, CA