A Little Hope
November 23, 2012
He told her she's
out of his league;
on the top shelf he
can't seem to reach.
She frets over 'what ifs'
not seeing what is
a good guy, a hug,
a dance, a 1st kiss.
Her hair is a mess,
nervous enough to
break into a cold sweat.
He tells her she's
beautiful.
Her heart jumps to
her throat her mind
is out of control
racing with thoughts
daydreams and ideas
as she stands there
staring off into space
hands shaking,
blank expression on her face.
What kind of mistake have
I made? he wonders
as his heart slowly
breaks.
But look, here comes
her frontal lobe to save the day.
Her head jerks and she stares
into his newly vacant eyes
and kisses him, smiling
at his sudden surprise.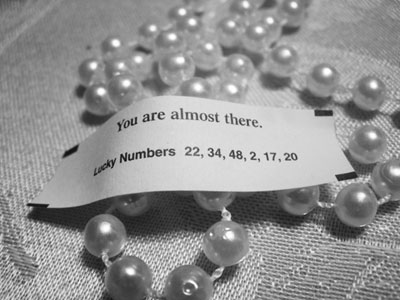 © Elizabeth E., Elmhurst , NY