When father betrayed
November 23, 2012
Nothing had changed visually
a (living)room,
a mother and a daughter sitting on an expensive-looking couch
still the TV was shut off for a change.
ALL was shut
off from what was

Nothing had changed visually
But they did in deed

The garage door opened to Truth
I reluctantly gave in to gravity
Which refused to let me go
The door opened
My mind ran, but my body was stuck
Footsteps slow and heavy
Sounding backwards
Yet my hearing has proven me wrong before - and it did that day
Steady; verisimilitude came closer
Keys clashing dull into the drawer
Footsteps…
and
then
a
stop
far more hurtful than quite there was Silence
in its most unbearable form

hearts stomped on my eardrums
collectively
blood cells dried up
mocking my ability to taste

There was all in nothing

Somewhere from afar something pierced
What's wrong?
But no Body turned

no Thing answered
as my mother and I knew
behind us twas betrayal standing.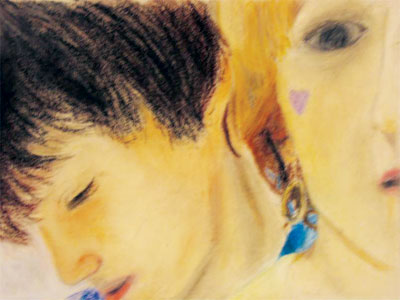 © Natalie D., Ames, IA