Memories on a Screen
November 23, 2012
Drawing circles in the sand with my sea covered toes.
Picking up shells with soft hands so sweet.
Lying in the sun, with the hot rays on me.
Amazed by the ways, each wave had a beat.

A dock covered with people all gazing at the fish.
Doing flips and calling to the children through a mist.
The kites in the sky with it's owner on the land.
Running falling, walking, through the years old sand.

An ice cream cone melting so very fast.
Quick! Lick, lick! Lick the sweetness away.
Old flip flops playing music as they walk down the streets.
Making lefts and rights, getting replaced because they are weak.

The sun setting through the clouds as the plane takes off for home.
Now going through a comers as I write this poem.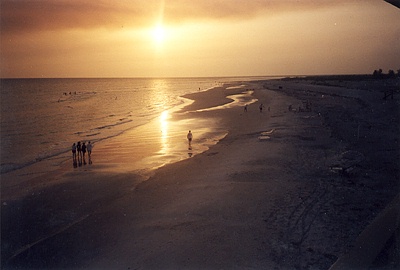 © Sara C., New Port Richey, FL