My Own "Man's Best Friend": Wickett
November 27, 2012
When you were born I barely even noticed you.
With your two sisters and two brothers it was a lot to take care of.
I had already picked your sister and you were just waiting for a home.
But she was sick and taken way too soon.
You were there with those big brown eyes
just waiting to fill the whole in my heart.

I loved you as you began to grow.
Each day you were by my side.
As your siblings left I began to see
you were always meant to be mine.
You understood me better than anyone could.
You listened to anything I had to say, both sad and happy.
Each morning I woke to your face in mine and I knew it would be a good day.

I loved to take you everywhere,
You were my little teddy bear.
Just small enough I could fit you in build-a-bear clothes
or push you around in my doll carriage.
Every morning you sat at my feet as I ate breakfast
As if you knew that I would be gone all day
And you didn't want me to go.
I thought I would have many years to spend with you.
I never thought you could be taken from me so soon.

Every time I think about you tears still fill my eyes.
I cried for days when you were taken away,
I still don't understand why.
I wish I could have been home to hold you in your final hours.
Three years is too short a time to have my little friend.
There are so many things I wanted to share with you,
So many times I needed your smile telling me things would be alright.
I keep your collar close to me so I feel you always near,
I will never forget you and the unconditional love you showed me.
My little one, my gift from heaven.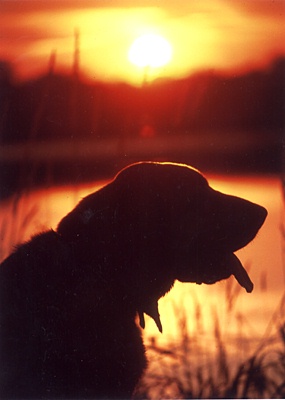 © Justin R., Angola, IN