Ode To A Dark Soul
December 5, 2012
Darkness
Darkness is equal to a dark soul
They are both evil, vain, and violent
It haunts you
Wherever you go

It can be in your dreams
Or it can be a person
If it is so strong, or so powerful
It can take over you
And that dark soul will become part of you
And WILL BE YOU!!!

You can never know who the dark soul is
Or even what it is.
It can be your best friend
It can be your mom, your dad, your sister, your brother
Really
It could be anyone

To me, to overcome it,
Is to fight it
You have to be able to conquer it
Or it will,
Conquer you

If it does find you,
You better run fast,
Or it will win the battle
And that would be a very bad thing to feel with the pain of it
Some people, if luckily make it out alive
Some it is just a sad scene to watch
'oh look here goes another one into dark world, we lets welcome him to the group'

It is terrifying
The pain is like being stabbed in the back or chest
It is just so painful

The worst part of it all
When you have become a dark soul
THERE IS NO TURNING BACK!!!!!!!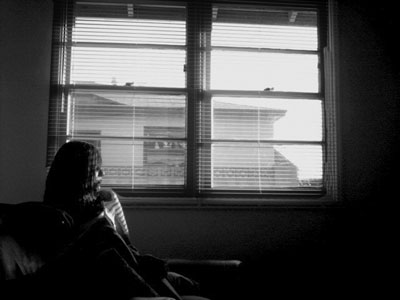 © Roxana R., Tustin, CA