Saying Goodbye To Sanity
December 4, 2012
Kissing reality on it's forehead,
As I whisper my goodbyes.
Waving away worries,
As dreaming wings begin to fly.
High above the cruel,Soaring above the pain,
I dance on the droplets of the not yet fallen rain.
The embrace of clouds,And warmth of the sun,
Captivate my soul,The fantasy has begun.
Magic flowing from fingertips,
And light pouring from smiles.
Happiness seeps Earth's surface,
And spreads for miles.
Rivers of hope fill the lakes,
And the dirt holds stillness and peace.
These fleeting moments are to be owned,
Not to simply lease.
So let your grip loosen
On your sanity and mindset.
Let your dreams catch you,
In their capturing nets.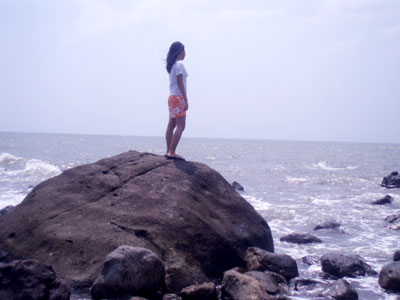 © Grace L., Bacolod City, Philippines