Remember it.
December 13, 2012
To Panda:
Pandana, whatever happens, you are beautiful.
Remember that, don't let it go.
Hold on to that feeling.
Don't worry about some dumb problem.
Don't stress about menial things… (especially boys)
Just remember these things:
That feeling when you know you look hot?
Yeah, work it girl.
Finding the perfect outfit,
Having all the hot boys staring at you,
Feeling super confident.
Remember it.
That feeling of running in the rain?
The beat of your feet against the road,
The thump of your heart against your chest,
The strum of music against your ear,
The drizzle of rain on your face.
Remember it.
The feeling of being so happy you could burst?
Friends, family, laughing babies,
Christmas, shooting stars, birthday presents,
Volleyball, pole vaulting, warm sweaters,
Good books, cozy fires, guitar.
Remember it.
The feeling of writing a beautiful song?
Showing it to your friends,
Having everyone jealous of you,
Listening to it and knowing you are so cool.
Remember it.
The feeling of sitting in the sun on a beach?
Tan skin, new swim suits, salty ocean spray,
Warm sunlight, hot boys, blonde highlights,
No school, eating popsicles.
Remember it.
Remember what makes life happy,
and embrace it.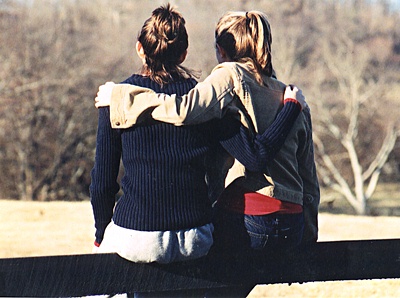 © Jaime M., Wichita Falls, TX