Swing
December 25, 2012
Grasping the coarse rope,
I step back twice on the hillside.
Then I swing my legs up
Over the weathered wooden plank.
And in one swooping motion,
I'm airborne.
The cool wind sails fast
Cooling my cheeks,
Cleansing my tarnished eyes,
Refreshing my mundane outlook.
Its whimsical song surmounts the soccer kids' spirited screams.
I pump my legs forward, and the centrifugal force tickles my insides,
Like feathers of the chirping doves above,
And holds me in this one peaceful moment.
Right now it's just me,
The pendulum.
Propelling,
Magnetic,
Caressed
By the rippling silk scarf wind that shields me.
From cold reality.
While the spring grass sways around me,
With me.
Rehearsing the wind's choreographed dance.
My world is tranquil
In motion.
The infinite cerulean sky, the butterflies
The cumulus clouds, the warm morning star.
The deep-rooted nurturing tree
That paints dancing shadows flickering on my oscillating body.
Are all content.

And then I hear the wind lose its voice,
Lose command of my whipped hair.
The world slows down to average pace.
The momentum
Is gone.

Until I step back
Twice
And jump.
The swing catches me in my descent.
It suspends me high above the chaos of the world
And refuses to let me fall.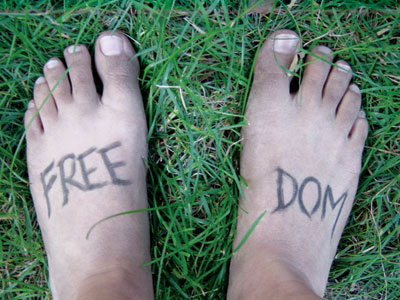 © Anna B., Northville, MI