Can't Stop
January 3, 2013
Can't stop the words
The sentences
The stanzas
The ideas and thoughts
The writing
The typing.

Can't stop my mind
As it zips and zooms like a train
On a track that doesn't exactly exist
With passengers not exactly live
But waiting for life
For meaning
For fate and chance to combine
And wake them
So they live once more.

Can't stop the beat
The pounding feet
The drumming of hearts
The tapping of fingers
The rhythm of song
The vibration of voice
The inspiration as deadly as a viper.

Some call it a gift
Some call it a curse
I call it my life
My right to express my feelings
My opposition and opinions
My freedom of speech
My right
To write.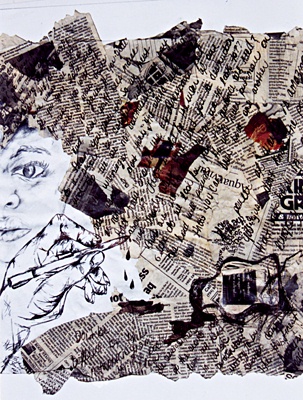 © Lashieta F., Kannapolis, NC