He, The Warrior
January 8, 2013
I once told her
that his name is not spoken in prose, it is only
whispered in the finest verses of poetry.
And she told me
that out of all the junk she's heard, never did she think anything could get her ears to smell
"so rank."
She may have been onto something and,
I may as well have been on something,
but I meant it.

She said he's a mess and I said, sure,
but he carries it well.
It's a sense of doubt.
He is dubious to succumb to himself.
He is elegance with a dash of skepticism.
(Okay, maybe like a cup)
He has been bruised
by high school gossip,
by the diets he felt he needed to force upon himself,
by the magic eight ball that consistently denied each and every one of his 'am I good enough's,
by his brother—twice divorced—who sent a bullet through his temple
(We were, of all things, surprised he could commit to anything.
And this boy realized that his brother only ever did what made him happy,
and he wondered what was so fulfilling in leaving to make him
so sad.)

And now he has burdened herself caring for too many lives that,
amidst them,
he has forgotten to care for his own.
Sleep soft, now;
he hasn't in some time.

Though the night sky sits under his eyes he lets the dark pass him by to fix our indecencies as humans—
he wants to know why children grow up to be the very same monsters they used to fight under their beds:
these warriors throw away their swords,
show their teeth,
bark at strangers on the streets,
but he has kept on his armor that shines with a silver kindness to slay a frown, to calm a roaring dragon, to bring peace to those of us in pieces.

I am thankful.

he has given me everything and I have given him these words.
I hope it is enough, at least for now.
I would give him the world but it's rude to return a gift to its giver and 'rude' is the last thing I'd want to be seen as in his eyes…
His eyes…
Your eyes…

Pardon me, sir, I seem to have gotten lost.
Somewhere between your forehead and your knee caps,
I was led astray by that small gasp reminiscent of theme parks and yoga mats
or our night-long searches for some chinese or even some gingersnaps.
We've spent too many moments together for this one to be any less than perfect,
but all I know is that I'm shaking,
and you're not,
and that's a problem.
You see, this is not anything new to you,
but,
these hands were made for drawing smiles in the corners of my notebooks
and nothing else.
I'm sorry, but that's how it has to stay.
I am overwhelmed by a sense of doubt.

Tell me I am good enough,
because I swear you're way too good for me.
And if that stupid astrology reading
says our stars are not aligned, well,
then I say…who needs the universe?
I've already witnessed constellations in your freckles,
solar flares from the wind in your hair.
I swear I've seen infinity in the arc of your back,
and I'm sending a welcome expedition with my roving Curiosity through your fingertips.

Tell me I am good enough,
because if you truly believe that you're not,
then I don't know what I am
anymore.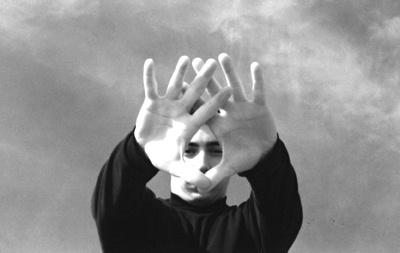 © Chris C., Milford, CT