Stuff My Mom Says
January 11, 2013
How was your day at school today?
Did you learn anything new?
Who did you sit by at lunch?
What did you get on that test?

So what's the latest gossip?
Lets talk about all your friends.
You should hear what they said about her at the PTO meeting.
I'm so in on all the drama

Don't talk to strangers!
Make wise choices!
Can we be friends on Facebook?
What's a tweet and how do I get one.

You live under my rules until I start seeing some rent.
Can you drive your brother? I'm busy.
What does LOL mean?
I hope you don't have plans tonight.

Can I borrow your shoes?
Can I borrow your scarf?
Can I borrow that top?
"NO."

Did you turn the TV off?
Did you turn the light off?
Did you close the fridge?
Don't forget to lock the door.

Do you have a boyfriend?
Are you telling me the truth?
Can I meet your boyfriend?
He seems nice.

Who's driving?
What kind of car do they drive?
Have I met them before?
What's the approximate distance between our house and theirs?


Blah, Blah, Blah, Blah
Do you hear me when I talk to you?
What did I just say?
Oh alright just checking.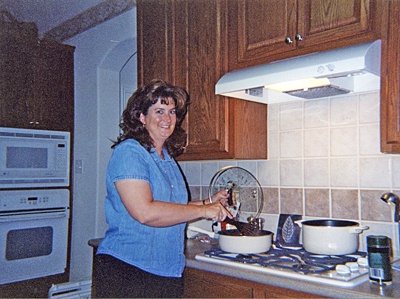 © Megan M, Highland Village, TX