Greg's Eyes
January 19, 2013
His eyes reminded me of a frozen pond
At the end of January when there were still patches of snow on the ground,
Everything masked by a soft, gray haze: peacefully silent.
It was strange admitting this in such a poetic way for the first time,
But he gave off vibes of good nature, something that loosened my shyness.
I will not stay here and write empty compliments you could find on the back of a candy wrapper,
It was just something I'd longed to admit for a couple of days.
Eyes so unique and beautiful.
Eyes that reminded me of the happiness of a different time:
When we could find creativity in the most boring of things,
Always laughing and smiling—no worries whatsoever.
How expensive could it be to purchase such a feeling again?
Completely priceless.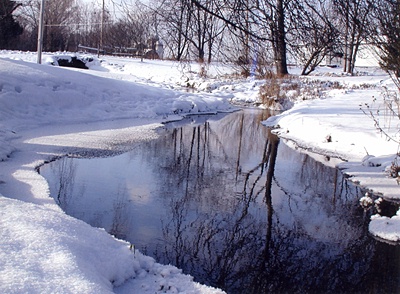 © Alex B., Rome, NY