Unwritten
January 26, 2013
Black rose petals palling around me
Snow white fields of stars,
Twinkling brightly.

Ballads and chords sing sweetly to me
Hauntingly beautiful melodies,
Calling to me.

Ribbons of twilight and sashes of gold
Twirl around me in gyres,
Fading like mist.

Words unwritten but chanted in souls
Secret thoughts and whispers,
Passing on by.

Emotions unbidden and uninterrupted
Feelings are pure and true,
But intangible.

We like to pretend to ourselves and our friends
How normal and sound,
Are our minds.

Hold me and find me -- you'll find me in hues
But never understood
Be I.

You don't know me and I don't know you
With your words unwritten,
Unsaid.

If you knew what goes on inside of my head
I know that you'd say
I'm mad.

Who ever really understands one another
When words are so weak,
and dull.

Color me purple or fall like the wind
That winds over mountains
Under the sea.

Who knows what is real in this world at all
Just listen to that voice, unbidden,
Unwritten.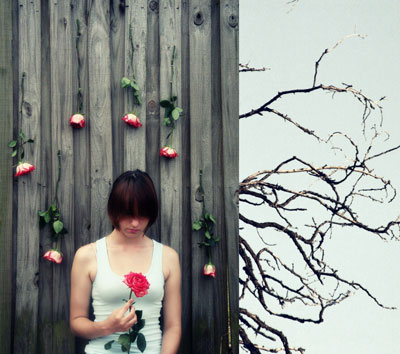 © Taylor S., Deltona, FL