Dr.Suess
January 27, 2013
Sometimes, Sometimes,
I'm alone at night, and I want to sleep forever,
Rewind, Rewind,
Where You & I, Fit Perfectly together.
That Sounds Like The Life.
That Sounds Like The Life.
Sleep Now, Sleep Now,
These Blue Clouds Take Me to where I want to be.
So close, So close,
The Only nightmares we know,
is when we wake up from our dreams.
Happy, Happy,
The Only thing I need when I hear your voice I'm Free,
Alone, Alone,
the only place I know, So when you not Here, all I do is dream.
Bad thoughts, Bad thoughts,
Lays the child inside stolen from a god.
Don't blink, Don't Blink,
When I think of her All my memories are gone.
My Memories are my enemies,
always telling me who I should be,
where I should go, who I should see,
But where I wanna be is with you,
and when I close my eyes
its like the easiest thing to do.
Your apart from me, but never far from,
and as the blood kissed skies are darkening,
I go to a place where I fall asleep,
and suddenly its just me and you,
as our hearts melt, and the stars melt,
were making wishes that we know,
will never come true,
All these feelings felt, to put on a shelf,
never knowing that there all about you,
as the sun comes up we lie awake,
waiting for each-other to disappear,
and as crimson horizon touches the lake,
I'm still glad that our last second was spent here,
and suddenly I'm back to reality.
Don't go, don't go,
You make me feel less perfect when I'm alone,
goodbye, goodbye,
to being by your side, in my dreams of you & I.
So this Is my life.
So this is my life...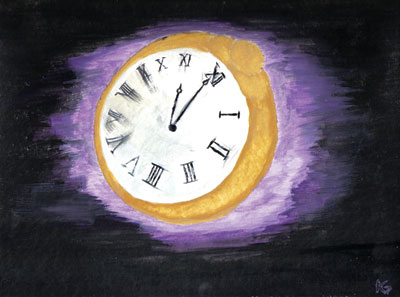 © Kyle G., Clarksville, TN