Not a Number
January 27, 2013
Surrounded by numbers, defined by them,
How can I be number one, with so many women and men?

What is my intellectual worth, how important is my say?
I cannot be sure until I see my GPA.

I want to learn, so I need a good grade,
But success will eventually be measured in what I'm paid.

From when I was little, to the time I die,
I am constrained by numbers, you must be "this tall" to ride.

Math can be beautiful, it just makes perfect sense,
But sometimes life doesn't, I can't live in this numerical fence.

I am trapped, haunted by numbers, it's absurd,
I must break the curse of this quantifiable world.

It takes courage to liberate the mind from math and meter,
To fly higher than infinity, dive below zero, break all the rules someone else made for you to follow.

I can't multiply a melody, integrate intimacy, or calculate compassion,
So I stray from the comfort of a steady tempo and march to the beat of my heart, my unique rhythm.

Shapes cannot shackle me, I make my own geometry,
Arithmetical illusions imprison some inside, but I refuse to give in to numbers, I cannot be quantified.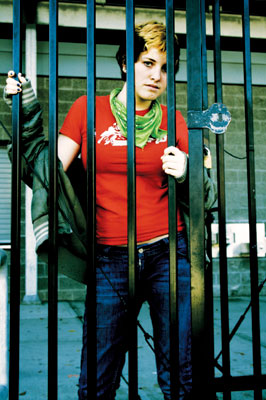 © Jessica C., Corvallis, OR