Salt and Barley
January 23, 2013
I will stay with you as we watch the broth melt back to salt and barley
I will hold your hand while you imagine falling to the floor
I will make a stand when you feel small,
Sacrifice, and give it all
To see your face light up and sweetly ask me what's in store.
I will be your girl when my eyes are dry, my mouth all taut
My stomach clenched, my throat all caught
Between keep crying and being strong for us.
You and I will fall along the colored lines of blue and black
Running on eggshells from heart attacks
And breathing in the air caught in our clothes.
And if we die together
in a fire I will burn first
So I may save you another breath
Maybe save you from your death.
If we collapse after a mile
Or if we die slowly in our bed
Together, I'll die with a smile
Not even caring that I'm dead
So long's I'm with you.
And maybe I'll see you again
Somewhere warm and white
Full of daytime
Safely safe from night
Yes, there I'll see you
Without pain
Without hate
Without time...
But until our life in paradise, I'll stay here.
I will whisper in your ear and kiss you
Miss you when you're gone.
And I will love you.
Oh yes, I'll love you.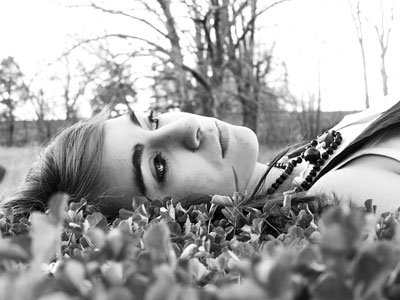 © Jasmine R., Bourbon, MI