Small
February 2, 2013
As they sat together
looking up at the tree,

Ingrid suddenly had the
feeling as if she were
part of something far
bigger
than herself.

"Grandpa," she said,
"Yes, Ingrid?"

"Are we very small?"

Grandpa thought about this, and
feeling the
tired ache in his human bones,
he said finally,


"Yes."
Yes, Ingrid.
We are very, very small.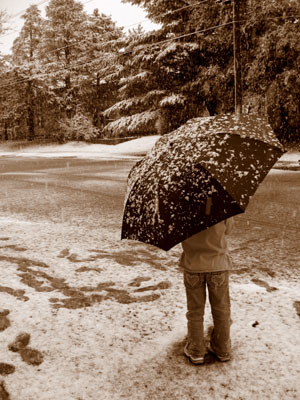 © Hui Y., Potsdam, NY