Music
February 9, 2013
I start off dabbling on the keys of some toy.
Then I learn my scales, and basics.
I become impatient to learn the great pieces.
I crescendo into my life.
My life is a sweet, sad, happy tune
With dissonant chords and major chords.
Sometimes I blend with the sounds of others at piano,
Or disappear living in pianissimo,
But I mostly blare out in forte,
Flare into fortissimo and solo to my own rhythms.
I am a composition riddled with sharps and flats,
Very few boring and repetitive parts.
But I cannot fight the tempo of life,
I cannot repeat the measures,
I must forge ahead with the Grand Conductor,
Soloing, jazzing, rocking, popping.
I pump my slide, press my valves,
Trill the buttons and tickle the ivories,
In the greatest mingling of sounds ever to exist.
My music inspires the many sounds around me,
Many other songs coexist, intertwine, with mine,
To create a world of beautiful, sweet, angry, harsh,
Music.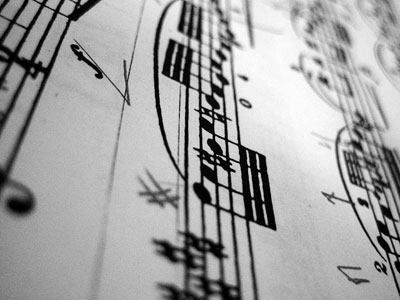 © Kimberly C., Houston, TX