A Tribute to Rachel's Challenge
February 21, 2013
Can anyone really describe death?
I mean sure, we all have our own ideas.
Dark, painful, an endless abyss of loneliness.
Most of us fear death, mainly because we love our lives.
Maybe some of you are popular and everyone likes you.
Great friends, plenty of money…life rocks!
You're so popular that everyone thinks that everything you do is cool.
Even when you make fun of the kid who dresses poorly because he or she can't afford fitted clothing.
Even when you mock and call names to the girl with Down syndrome.
Even when you ridicule the boys who dare hold hands walking down the hall because that's their sexual preference.
And because everyone thinks what you do is cool, it empowers you and you continue to harass these people.
Casting aside any feelings they might have and ignoring the fact that they are human just like you.
F*****, r******, w****, freak.
You may not know it but these are only some of the words that bring the people you ridicule and many others in the same position to that awful death you describe.
Why would anyone want to die you ask?
Take a second to put yourself in their shoes.
Do you know what they've been through or how hard their lives might already be without your abuse?
That deep, dark place you describe is not so dark for the people you drive there.
In their misunderstood minds, it may just be the only safe and peaceful place.
So tell me, if death is such a deep, dark place that not even you want to be,
Then why do you spend all of your time driving others to it?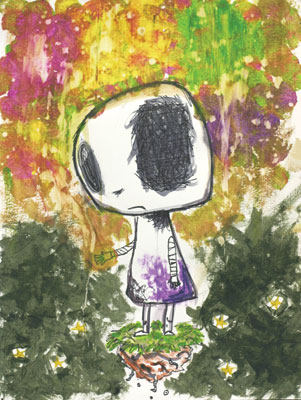 © Ashley W., Port Charlotte, FL