Autumn Leaves
February 7, 2013
Autumn leaves float down towards their grave,
Casting tangible shadows upon the broken skeletons of their ancestors.
Fallen whispers spark new life within harmful clusters
Of broken minds that weep into endless nights, begging to be saved.
Low, shattered moans of broken souls
Escape through rigid cracks and get entangled in storm-battered trees.
Life seeps through opened skin, satisfying its forbidden plea
To leave its shackles beneath it and soar as the wind blows.
Shadows slither soundlessly to imprison defeated bodies.
Screams pierce the silent nights;
Begging for freedom in the afterlife.
But frigid cold fingers clasp around precious memories
Of scarlet autumn leaves.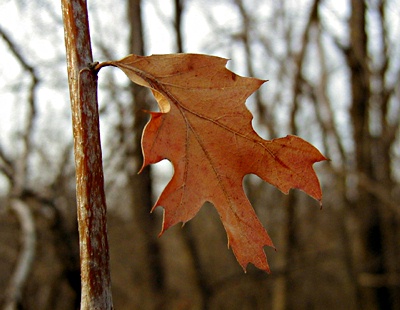 © Brad H., Lemont, IL