Dependent
February 27, 2013
Kiss me, kill me, save me, hate me,
Love me, hurt, me please don't desert me.

I've been mistreated,
I've been abused,
I've been broken, and I've been used.

I tried too hard,
And came up short.
You stole my heart,
Then tore it apart.

The only way I knew I was wrong,
Was when Darkness flowed like a song.
And when I found a better way,
I dropped to my knees and prayed.

I lost myself so long ago,
That insanity has taken hold.
I gave up my will to live,
And watched you with all regret.

I felt too small,
And way too weak.
I was drowned by tears
That dare not leak.
My heart had broke,
My fears came true,
All because I depended on you!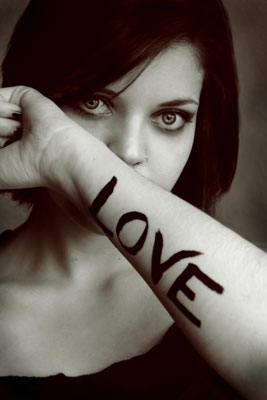 © Michelle B., Blairsville, GA