Behind the Curtain
March 12, 2013
Sitting on the floor of the shower,
Arms wrapped around my knees,
Tears hiding like camouflaged soldiers,
Among the water drops that already run down my face...
The water attacks and yet comforts me,
Hitting my skin with enough force to keep my eyes shut,
But never enough to leave a mark.
Out of the millions of water drops,
The salted ones are the ones I keep track of.
They slide painfully down my already raw cheeks.

Here, on the shower floor, is where I feel safe.
There are walls on ever side,
One entrance that I can protect,
No eyes able to watch me,
No proof to show that I even allowed my guard to fall.
The water is loud in my ears,
but allows the quiet to seep into my brain.
The privacy behind the curtain allows me to break.
Momentarily, I am allowed to cheat, and to let go.

In the process of letting go,
I pull my knees in tighter to my chest,
Hoping maybe to keep the pain under control...
Or the panic, the fear, the sorrow, the confusion...
Whatever it is that has become so heavy,
That I could not even stand up in the shower.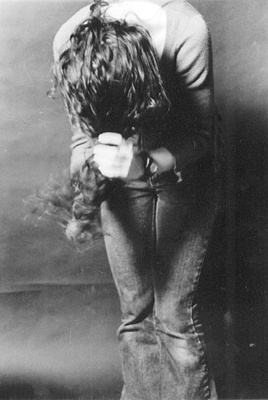 © Cerys W., Marblehead, MA