A Flaming Ballof Warmth
March 1, 2013
There is a will inside of me,
and it shines in all directions I come and go
It is a light and an energy that only my heart can carry me to be free.

I am like a flaming ball of warmth and love,
those who hurt find me and drown me in their stories.
Its like a destiny that started when I was young-
and now everything that was going to happen has happened to me today.

I see peoples pain and suffering everywhere I look,
and its sad and makes tears run down my face,
Its a shame we just let all these kids destroy theirselves-
When we could step up and let them know they are loved.

It is a shame to see people falling on their knees and never having hope again,
it is a shame to watch our neighbors and friends ruin their lives in despair,
why cant we all just look into the eyes of the blind,
and show them a friend is really there?

Cant there be happiness in the end too?
If not then this world will never pull through.
Why do we watch our people commit suicide-
When we can go and help them see the truth.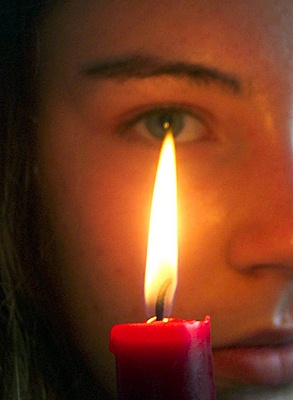 © Elise S., Clarksville, MD