I cannot bend my words in this way
March 17, 2013
I cannot bend my words in this way
Create the curves and jagged edges and
Sticky-outy bits of letters
needed to convey to you
How I feel to be alive.

There are not enough words in my own personal lexis
Nor in the combined vocabularies of
Everyone AND the kitchen sink
To portray the wonderful wonder that is to breathe deeply.

Sink into the serendipity
And stop to smell the love in this world.
This world which likes to stick a gun to our heads
And sometimes even pulls the trigger

This world where feet can only take you so far.
After a while you have to stop running and start
rolling
down
hills.

In me crackles the burning desire to cry,
"I live here too!"
I too reside on this lump of clay with
Strips of oceans and dashes of dirt smeared on top,
Like a child finger painted them with jam.
This is my home.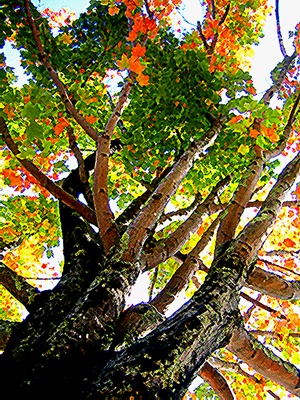 © Kathryn R., Shelby, NC