Now That You're Not Here..
March 23, 2013
The nights are stiller than usual
More dark, more silent, more chilling.
The creatures of the night
Make themselves heard
I lay on the bed, though not willing.
The nightingales sing and the stars shine
The moon is beautiful and the sky is clear.
The fragrance of lilies is in the air.
But it is nothing like before, before...
When you were here.

I miss you, I miss you very much.
I think of you every night and day.
Time just flies when I think
Of all the time we spent together.
Every little conversation, all that you used to say.
I remember the fairy tales,
The songs you used to sing.
When I couldn't sleep at nights,
You used to lay your beautiful hand on my forehead
Then everything felt nice, wasn't't worried about a thing.
Now that you're not here, but somewhere better,
Somewhere like heaven, somewhere full of glee.
The nights here are longer, and so are the days.
Life is so much quieter. But I hope...
That you are happy and safe, and always watching me.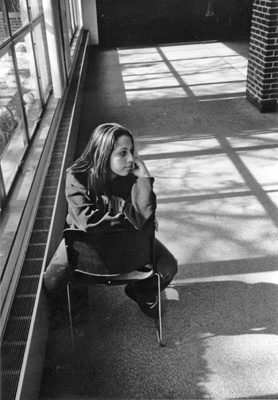 © Leighann E., Westport, MA