Sugar & Bliss
April 1, 2013
You're as sweet to me
As a sugar plum or an icy,
Or a peanut butter cup,
Or a fun size pack of candy
But why stop there?
You're more than that to me.
Maybe whipped cream for more
And a cherry on top
Or a strawberry, take your pick,
And if not those, a ringpop.
But not sugary enough for you…
You're cotton candy; pink or blue.
You're ice cream or yogurt;
Happy tracks or cookie dough;
Sweet like a marshmallow;
A cupcake with icing like a bow,
All of which would do,
But none of it is you.
None of it with eyes like sparkles
Or kissable cheeks, of cherry hue.
None of it can say, sweet as honey
"I love you."
None of it quite like you.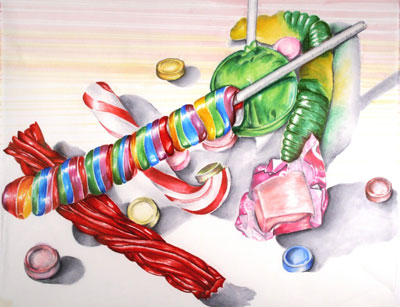 © Jamie B., Fairport, NY