Final Goodbye
March 30, 2013
Have you ever felt alone...
Like a cold, cold stone with no where to call home...
The worst part is that your actions caused this hell...
You've always been selfish since the day you were born...
You question yourself if there's a reason your alive...
Then suddenly there comes someone who gives you light...
you don't know what you had until its gone...
You take the light for granted cause your too blind to see...
That light made you the happiest you will ever be...
Now wheres your code of honor, you neglected what you had...
You now have nothing and you know its your fault...
You cant stop crying and your heart wont stop bleeding...
Now hope and faith is all you have...
Your borderline dead and you can't hardly smile...
Your soul dies as you realize how much pain you've caused...
Your selfishness got the best of You...
Now your all alone and you don't know what to do...
There's a .45 in your hands and its staring back at you...
You remember all those days you caused her hurt...
Your finger squeezes the trigger...
A lone tear hits the floor as all the angels start to cry...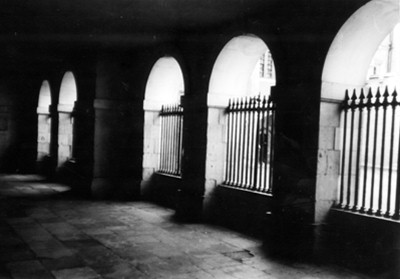 © Hadley B., Marblehead, MA