Forest Sounds
April 4, 2013
Yesterday I went outside,
And took a little walk around,
I went into a large green forest,
And listened to the forest sounds.

I lay down on the piney ground,
And closed my eyes all the way,
I heard all sorts of soothing sounds,
Enchanting music all the day.

There was the buzz of a cicada,
And chilling scream of a black crow,
A mourning dove sang hidden near,
Wailing of its unknown woe.

Somewhere up among the trees,
A nest of birds cheeped hungrily,
And not far from that family,
Two squirrels were fighting angrily.

Soon I started to fall asleep
From the noises all around:
A lullaby of nature's songs,
A lullaby of the forest sounds.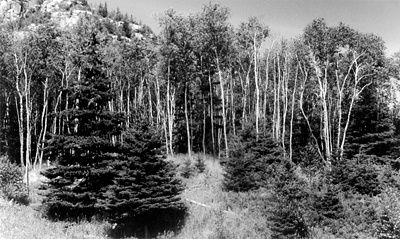 © Steve S., Marblehead, MA