DEEP.
April 4, 2013
I don't want to be deep.
I don't want to say things just because they sound smart.
I want to be me and say things I mean even if it
makes me sound like a child standing next to Shakespeare.

Don't get me wrong, Shakespeare's a great guy
"All the world's a stage and men and women are merely players" and all, but
what might have saved Shakespeare a lot of time is realizing that
there is truth in simplicity,
and wise in innocence.
And so I remind myself this as I write.
That's why I do not use big words;
because I think you can reach an understanding with
small ones too. And small words don't
break a sentence in half the way "iambic pentameter"
does.

Small words end fast and short, that's why I like them. They make a promise and
they keep it.
I say my words just the way I mean to say them:
No rhymes, no riddles, no metaphors,
just me the pen and the paper
and my thoughts to drive me wild.

Now that's the way words should be used.
They shouldn't intimidate and hover, and confuse.
They should be simple
And most importantly true.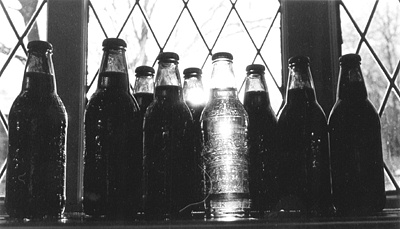 © Steve S., Marblehead, MA