Right in front of my eyes
April 16, 2013
He's gone.
The shot's fired through the building as screams of terror filled the room.
That should be me.
Blood was seeping from every part of someones body but mines.
He shouldn't have done this.
I could see soul that was once present in now the corpses, was flying away.
This is my fault.
I was hiding with him. Praying that we would survive.
Why did he do this?
They found us. They brang the gun to my head.
I wish I could undo the past.
I mouth him "I Love you" close my eyes wait for death to come upon me.
I was so stupid.
Death never came to me, but to the shooter.
Please let this be a dream.
To my fiance.
I want him back.
I cried to see my future husband now in the hands of god in heavens chamber.
Stop it!! Please!!
I kissed his white lips before I left him to die.
It can't be true.
I zip up the bag,
Come Back!!
I get up, and walk away with my heartbroken into pieces.
Hello?! Do you here me?
Knowing he will never come back
Your not gone, your still here with me!
I will love you eternally.
Why did such evil come and take you away?! Come back to me!! PLEASE!!!
I say his name once more, never repeating it again.
I love you baby.
"Hunter."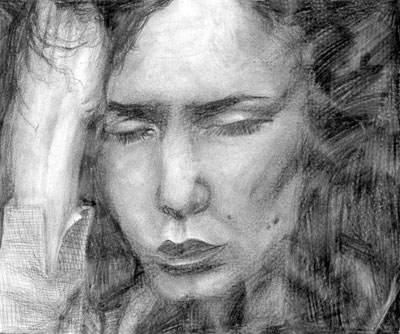 © Fallon K., Baldwin, NY