Uncertainty
April 15, 2013
My history book stares back at me,
Emotionlessly, daring me
To step back down to earth.
But up here, my mind is abstract,
Wondering blankly which emotion will come next,
Stumbling over its own thoughts klutzily,
Just because I heard your beautiful laugh.

It all seems to crush me, and even so,
You're unaware of all the anguish I go through.
All the friends I've ever wanted,
The qualities of life I'm questing for,
Spread around you in a perfect circle.

In my world, you might be the sun,
Softly pulling me the closer I get.
Other stars have me in their orbit,
But for now I face you,
And the sunlight of your smile lets me grow.

I hope you don't hate me, like you did last year,
When your hands touched me, but in anger,
And my psyche shattered.
I cried all the way home, not for your cruelty,
But for the broken person I had become,
And that you had to be the one to show me.

For you, my poems stretch endlessly
Like now, because stopping would drag me
Back down to my history book.
Because thinking of you never gets old.
Because I have to stow it away now
Before I'm forced to face your beauty again.
For you, I deny the nagging voices
That tell me it's a crush.
Well, it's a good crush, and nothing else matters
Except that I can still see you every day.
For you, I bury my reason and ramble
On and on about your smile.

If you knew, would you do anything?
I don't know what I want.
Either heart-shattering defeat or meaningless ignorance
For now, let's pretend I don't exist,
And I can only admire you from afar,
Because love or hate would overpower me,
And avoidance would starve me,
So for now, I drink in your happiness
And make it my own.
You're too great for me to handle,
And this is enough for now.

I like to think that if you read this,
You'd smile.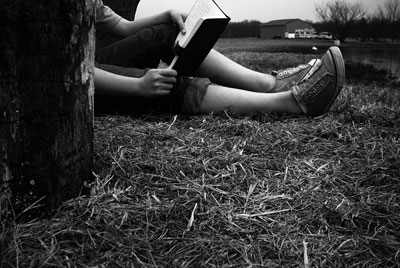 © Kristen D., Kenton, DE